July 18th, 2007 edited by Tincho
Article submitted by Joachim Breitner (with a special contribution of the editors ;) ). We are running out of articles! Please help DPOTD and submit good articles about software you like!
Have you ever used a text processor write just to display some text full-screen and found it too tedious? Were you sitting in some audience and tried to make a comment to those behind your? Needed to take mugshots?
Then you might want to install sm, short for screen-message. Once you start sm, you can type your text and it will be displayed as large as possible. The text can also be specified on the command line, when starting sm or piped from another program. For real convenient and fast usage, it is recommended to bind a key combination to starting sm.

Alternatives are any web browser and word processors with a full screen mode.
The package is available in Debian unstable and it'll be soon in testing and merged in Ubuntu.
Finally, with the goal of enlighten our readers of how cool screen-message is and do some aggressive marketing: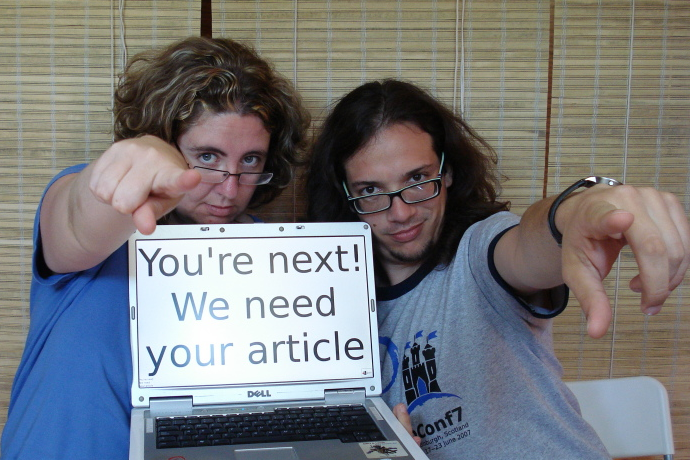 Ana Guerrero and Martín Ferrari (aka Tincho), debaday editors.